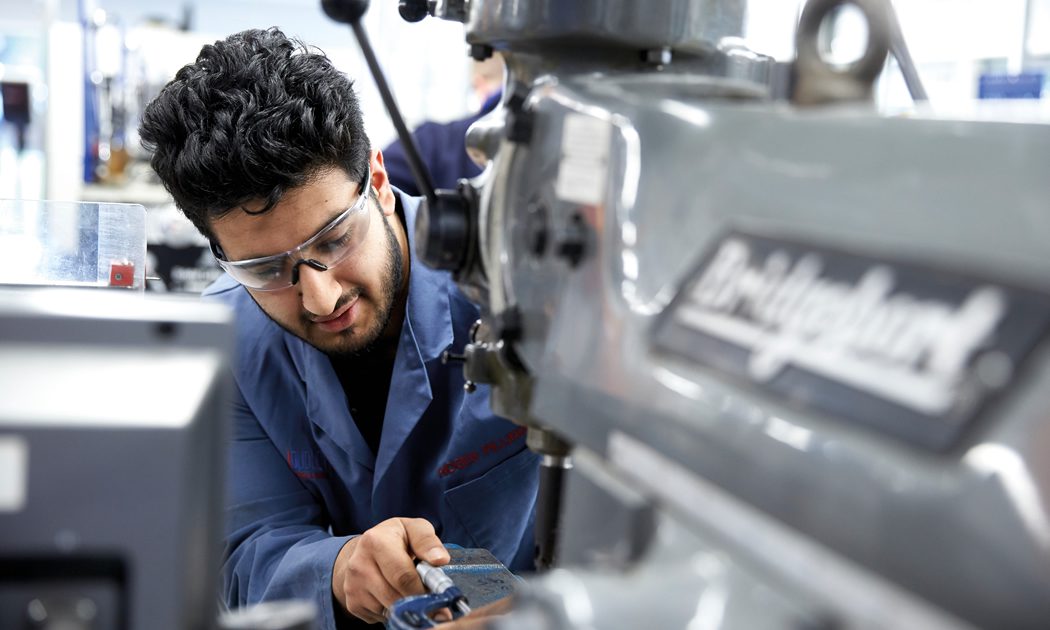 This course introduces learners to the TIG welding process and the competences how to set and adjust the welding machinery to produce components
The course lasts for 10 weeks.
During that time the student will be taught both theory and practical elements.
The practical element consists of progressively welding different types of joints used in metal fabrication.
The course starts out by introducing the welding skills in a virtual environment and then progresses to welding equipment in the workshop.
The assessments for this qualification have both practical and theory elements.
Your staff have an understanding of TIG welding processes.
Safety boots and overalls must be brought in by the student, failure to do so will prevent the student being allowed in the workshop area. Students can bring in their own headshields but these will be checked for suitability by the tutor prior to use.
City and Guilds National Level 1 Certificate
This qualification will lead to employment in the industry of welding, further courses on welding processes at level 1 & level 2 or a level 2 welding and fabrication apprenticeship course.
No formal qualifications are required, but good spoken English is required for assessment and health and safety reasons.
Can I get help with fees?
Funding may be available to support your learning as an adult (aged 19+) studying at Dudley College. Check out the Financial Support guidance for more information.