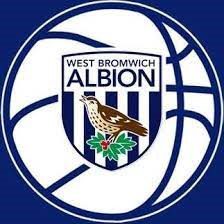 In partnership with West Bromwich Albion Basketball, we offer a professional environment to develop your ability in this growing sport. The programme is open to both males and females and allows you to combine your academic studies with competitive playing.
The Academy Includes:
High level sport specific training, a minimum of 3 session a week from Level 3 Basketball England accredited coaches, which is incorporated around the study programme of your choice.
Competitive/Friendly matches linked to CBL (College Basketball National League), AoC Sport's west Midlands and AoC National Cup.
A direct pathway into male and female basketball
Analysis sessions with feedback on performance and progression.
Full training, travel and match-day kit.
Advice and guidance on nutrition and exercise programming.
Coaching/leadership and volunteering opportunities.
Use of gym facilities, as part of individual strength and conditioning sessions
Assessment Days:
Our Basketball Academy will be holding assessment days Wednesday 14th February 2024 and Wednesday 29th May 2024 for any prospective college students for the forthcoming academic year (September 2024). These assessment days are for basketball players who are looking to apply for an academic course at Dudley College and are designed to give both players and parents an introduction to the Basketball Academy and provide the opportunity to ask any unanswered questions regarding the education provision at Dudley College.
What the day entails:
Tour of Dudley College's learning quarter and sports facilities.
Presentation, providing prospective students and parent's information regarding the study programme and basketball academy.
Fitness testing.
Coaching session.
Individual assessment.
Please complete the following details below to register your place on one of these days. Once registered, further information regarding the schedule will be emailed nearer the assessment day.
To register your interest, complete this short form.
For further information regarding the sports academies, contact the Sports Development Curriculum Leader craig.edwards@dudleycol.ac.uk.