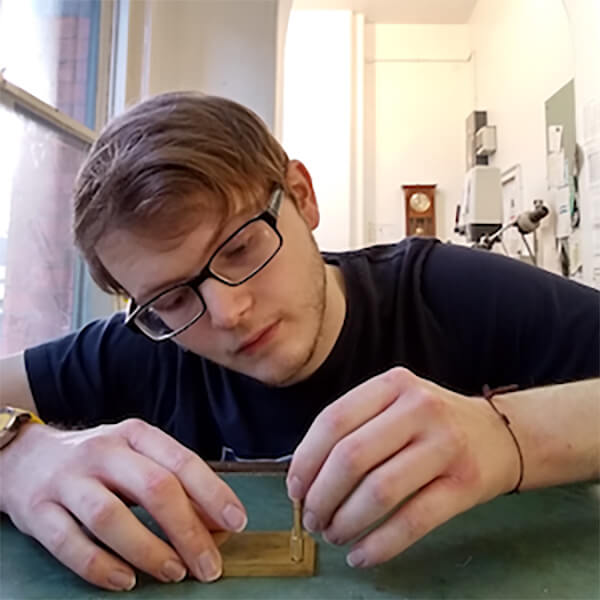 Although my chosen higher education path in to Horology, making time pieces, wasn't conventional, I was fully supported and encouraged to achieve what I wanted and get where I wanted to be.
College made learning fun and easy with incredible facilities at the Evolve campus. You're treated with maturity, respect and it becomes easy to see why the college is outstanding thanks to the resources and quality of teaching.
My graphics course showed me the flexibility of the creative industries, how through a creative industries course, a whole array of options are opened up to you allowing you to follow your own path with fantastic support and enthusiasm from the lecturers and staff.