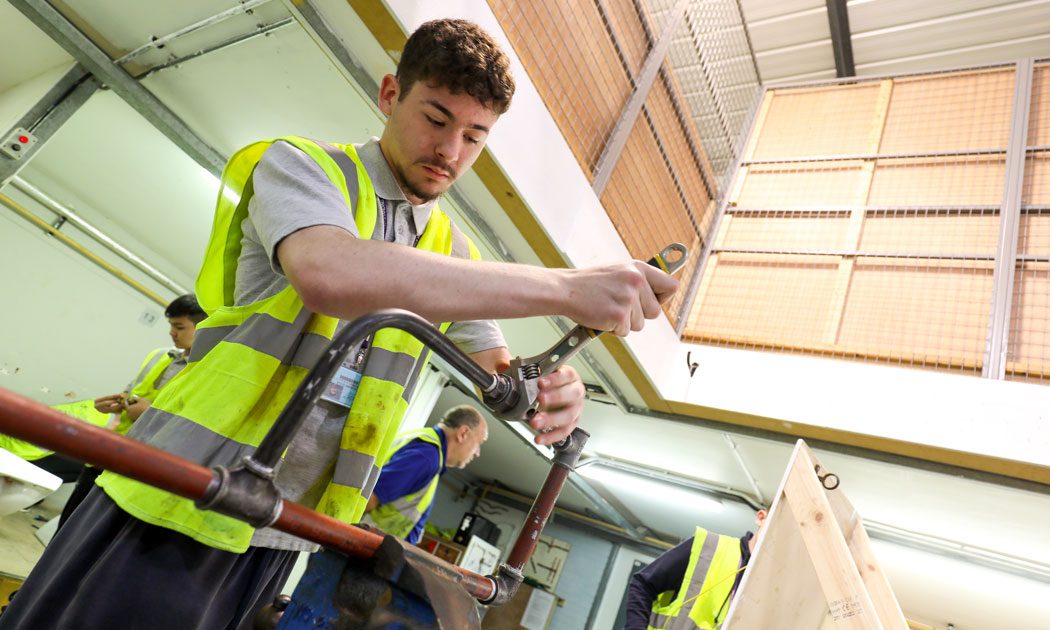 The programme is designed to give a wide range of skills appropriate to the different occupations in the industry. This apprenticeship on offer covers the following occupational areas:
• General Furniture Manufacturer
• Fitted Furniture Installer

Furniture Manufacturers are skilled craftspeople who make pieces of furniture. They may work in a small, independent shop that produces custom furniture or in a factory that mass-produces pieces of furniture. They will manufacture furniture such as:
Domestic – kitchens, bedrooms, living room and other items for the home
Office - desk, seating, tables and other items for the office environment
Contract - furniture for public areas such as hospitals, schools, hotels and airports
Manufacture of high quality wooden components

A Fitted Furniture Installer is responsible for preparing and installing furniture including kitchens, bedrooms, bathrooms and offices, shops, exhibitions and boat interiors. This is onsite at the customer's commercial or domestic premises. Apprentices taking this route will experience a wide variety of projects and interface closely with customers. In order to ensure sufficient flexibility to meet the needs of the industry whilst maintaining the rigour of every single apprenticeship within it, Installers will need to undertake all mandatory and two of the optional requirements.

The aim of the course is to give you all the core skills and knowledge alongside the behaviours to be able to perform your job role within your chosen sector of the industry to a high competent standard.
The course is split in to 3 specific areas –

Knowledge – understanding the background of the industry, knowledge of the company they are working for, materials, customer expectations, quality and health and safety.

Skills – maintain tools and equipment, problem solving, quality and output targets and health and safety.

Behaviours – collaboration and adaptability, time management and pride in the workplace.

The delivery during the programme will cover all aspects of these KSB's and tasks performed throughout will cross over between them to cover a full range.

More information can be found at –

www.instituteforapprenticeships.org/apprenticeship-standards/furniture-manufacturer-v1-0
The End Point Assessment consists of three elements:

Knowledge Test:
Portfolio of Evidence Assessment:
Observation within the workplace:

Each method is graded as Fail, Pass or Distinction
A fully qualified and well-rounded, versatile and highly skilled member of staff that will contribute to the organisation needs and progression of the business.
PPE will be required-
Steel toe cap boots
Gloves
Ear protection
Hi-viz vest/jacket
Eye protection
There will be a requirement to have equipment necessary for the classrom based activities such as: Scientific calculator, pencils, Black ink pens, ruler, maths set, rubber, coloured highlighters, A4 project book, A4 leaver arch folder.
After the successful completion of the End Point Assessment you receive an industry recognised Level 2 Apprenticeship certificate.
After successful completion of this course you could progress to a career within the Furniture Manufacturing industry or progress to a higher level qualification.
The minimum entry requirements to join this programme are GCSE Grade 1 for Maths & English