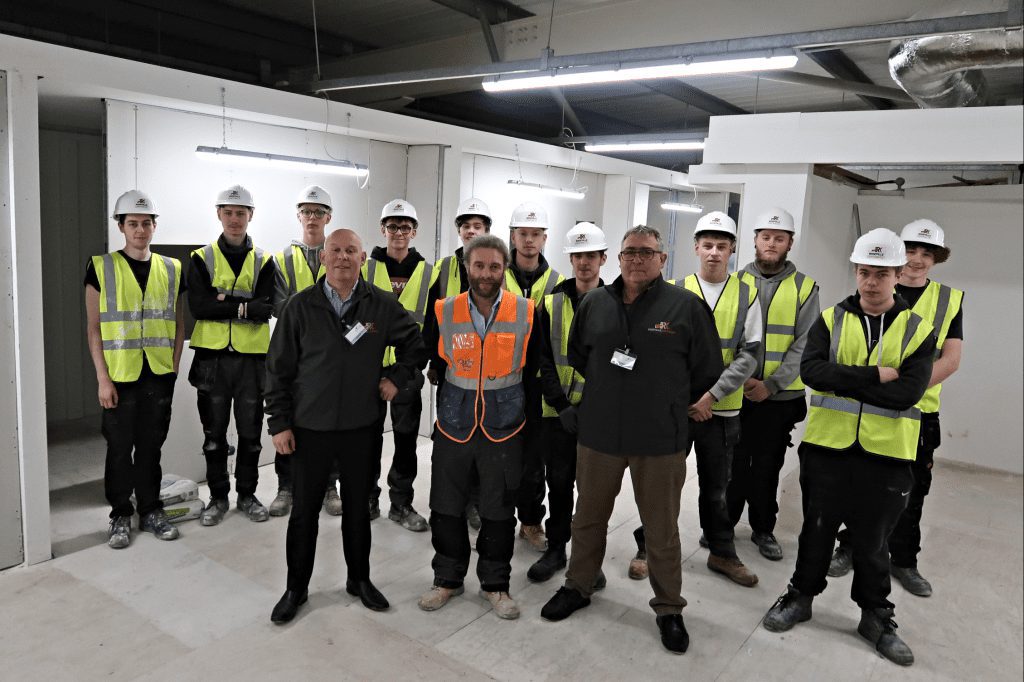 Our Level 2 Technical Plastering students have recently undertaken valuable work experience with local company, Roseville Contracts Ltd.
Students have immersed themselves into the workplace and were able to take part in practical, hands-on activities. Not only have they been learning about the importance of safe working practices, they've also been able to develop their skills to industry standards.
Course tutor, Craig Bradley, said:
"Following the launch of our new dry lining course in October 2021, the good relationship built with Roseville Contracts Ltd has enabled students to enhance their learning. All students received a full induction from Roseville Contracts Ltd, who supplied full PPE and workwear, provided transport to the work sites and made them feel part of the team. We would like to thank them for their support and dedication in making the work experience a success."
Mark Kelsey, Managing Director, said:
"I believe in helping young people wanting to enter the industry and give them the opportunity to further develop their skills in the plastering trade. The team at Roseville Contracts are pleased to have been involved in the dry lining and plastering course at the CAT Centre, and to be part of the students learning experience. We will continue to offer our continuous support and build on our good relationship with the plastering department."
Here at Dudley College, we're proud to offer work experience placements to many students as part of their study programme. This opportunity gives them an insight into their future career and helps them to gain industry knowledge from those already working in the sector. Students are able to develop their key skills in a hands-on way that can only be experienced outside of a classroom environment.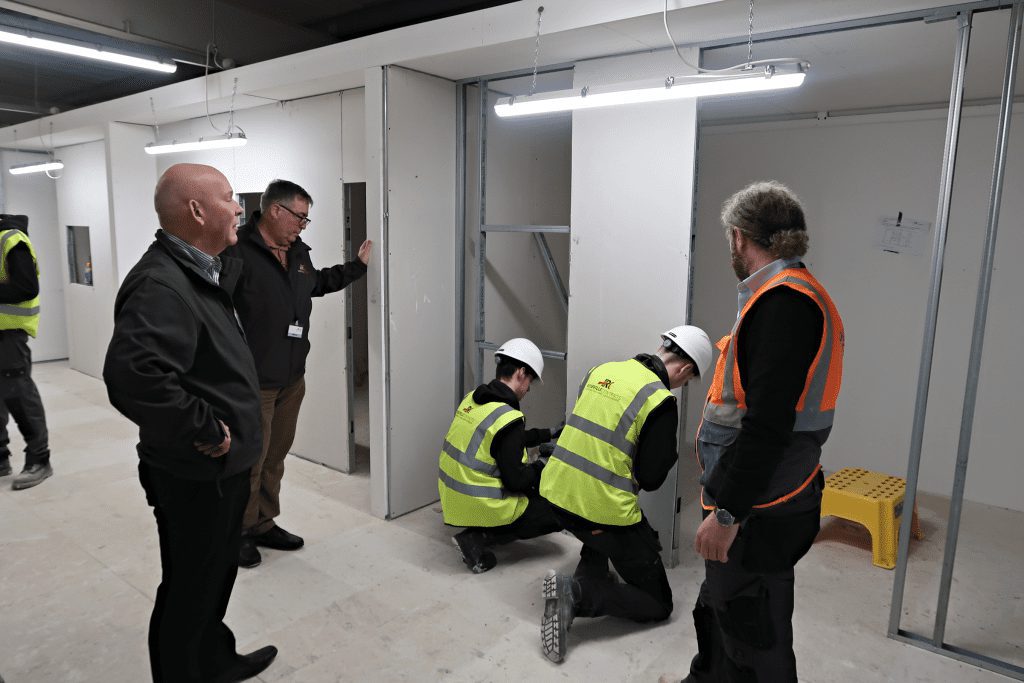 Harry Westwood, Level 2 Technical Plastering Student, said:
"I would like to thank Roseville Contracts Ltd, and my tutor Craig, for giving me the opportunity to work for three weeks. From the minute I was picked up by the plasterers, I was encouraged to use the skills I had learned on my course, try different plastering techniques and develop new ones. It has given me the confidence to know I can work as part of a team and have chosen a career I am going to enjoy. I understand now what employers are looking for and the importance of time keeping, positive attitude and working hard in college."
Alfie Harris, Level 2 Technical Plastering Student, said:
"The work experience has really made me want to succeed in my qualifications and given me the confidence to know that I have chosen the right career as a plasterer and are ready to apply for plastering positions. I would like to thank Roseville Contracts Ltd for giving me the PPE, paying half the cost for the CSCS certificate and giving me the opportunity to work on a building site."
All of Construction students have access to state-of-the-art facilities at our Construction Apprenticeship Training Centre (CAT), which is located on the Waterfront Business Park in Brierley Hill. Our well-equipped, specialist workshops and classrooms provide the best environment for them to develop their skills, whilst being overseen by expert tutors.
If you'd like to find out more about courses at the CAT centre, please visit dudleycol.ac.uk/Courses/Full-Time.