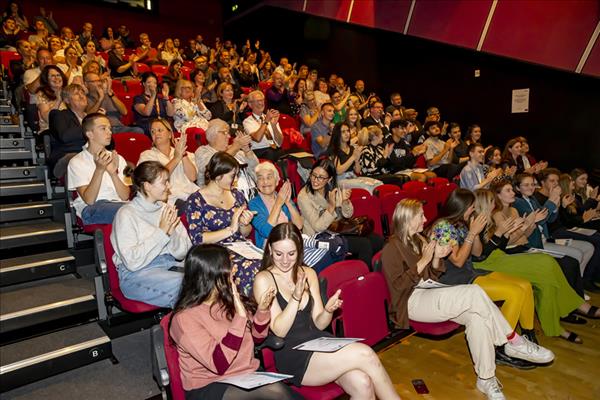 Staff and students of Dudley Sixth along with their family and friends came together last week to celebrate individual students achievements in an awards evening in which stand out students in an outstanding year group were celebrated.
Stephen Dutton and students from our performing arts provision were on hand to entertain guests on arrival and subject tutors presented their commendations for hard, work, resilience and academic ability in sincere vote of thanks to their learners.
The team spirit of the staff at Dudley Sixth was very evident and many tutors identified the enormous sense of job satisfaction they receive when they help learners achieve their maximum potential and secure top grades. This was also something parents and carers attending the event felt set the college aside from its competitors as they praised the "enthusiasm, commitment and availability of support from all subject Tutors". It was also pleasing to note that whilst many of the earners were continuing their studies at universities across the four nations, many were also choosing to pursue higher education routes with us including higher apprenticeships and the college's and Black Country and Marches Institute of Technology HNC/D programmes.