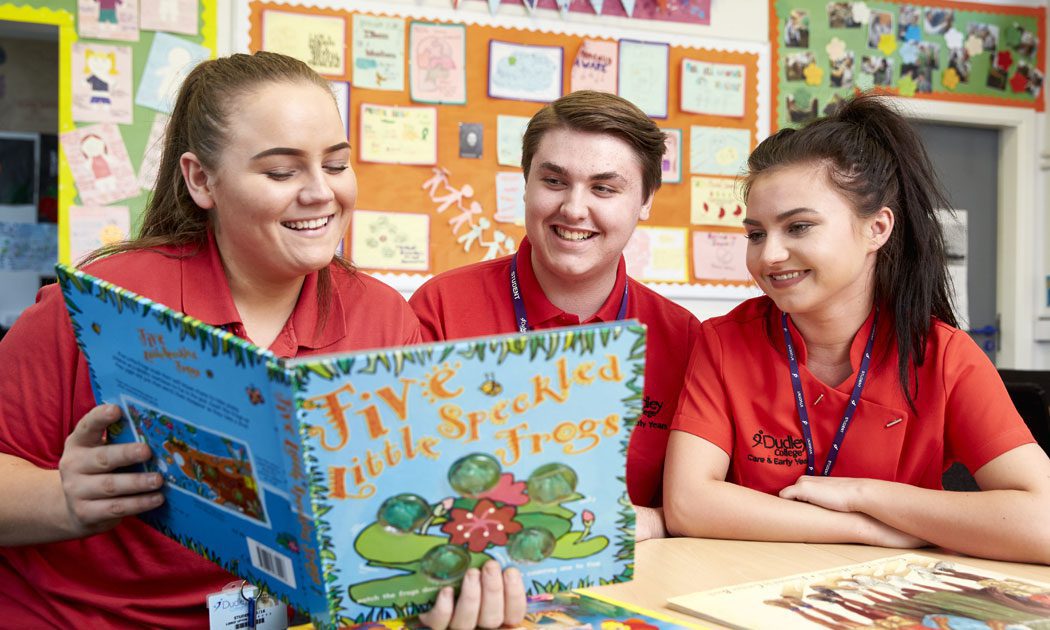 This qualification will enhance your existing skills witihin the Education Sector through further development of knowledge and vocational competencies in the practitioners role. It is suited to anyone who is passionate about helping young people reach their academic potential. Teaching assistants play a key role by working one-to-one with pupils and supporting teachers to manage their workloads.

Once you have completed your qualification, you can apply for a teaching assistant role or progress in your current position by taking on more responsibility in the classroom.

This qualification provides learners with an in-depth understanding of the knowledge and skills needed when
working directly with children and young people in school and college environments. It covers all aspects of specialist support, including: planning; delivering and reviewing assessment strategies to support learning alongside the teacher; bilingual support; special needs support; and personal development and reflective practice.

It is aimed at learners working in roles that offer specialist support for pupils' learning in primary, secondary or special schools, as well as colleges.
On this Diploma in Supporting Teaching and Learning in Schools you will learn about child psychology, child and young person development, safeguarding the wellbeing of children and young people, supporting children and young people's health and safety, personal development, supporting learning activities, promoting children's and young people's positive behaviour, developing professional relationships with children, young people and adults, promoting equality, diversity and inclusion in work with children and young people all within the requirements of the Standard.

• Practical observation with questions & answers
• Professional discussion supported by a portfolio of evidence.
Ensuring staff are well trained and well supported can bring many benefits to individuals, teams, the organisation and most importantly, the children.

Many benefits include a workforce that is confident and competent in delivering support and care that will ensure that the needs of the children and those closest to them are met well.
Staff who are competent and confident are better prepared to support children in their chosen setting.
Supporting staff with training and education can help to sustain their health and wellbeing at work and support them in remaining resilient when providing care in difficult and emotionally demanding situations.
A lever arch folder and a textbook.
Diploma in Supporting teaching and learning in schools
You must have had at least 2 weeks experience in an appropriate setting before we can enrol you on the course. You should have Literacy and Numeracy skills at Level 1. You must also have a school that you can complete 12 hours training in.

Note: This qualification leads to employment with vulnerable groups of people. Applicants are required to have a clear Police Record and have Police Clearance before embarking on the programme. DBS form available via the College. Employers are required to employ staff who have clean records. There may be exceptions to this where minor non-relevant offences are on record. However, any offence may create difficulties in gaining employment in this field of work.

Prior to enrolment on this course, you will need to have an Initial Assessment in Literacy and/or Numeracy and an informal interview. This will ensure that you are enrolled on the right level of course to succeed and help us to identify and provide any support that you might need. Your initial assessment will take place at the same time as your interview.