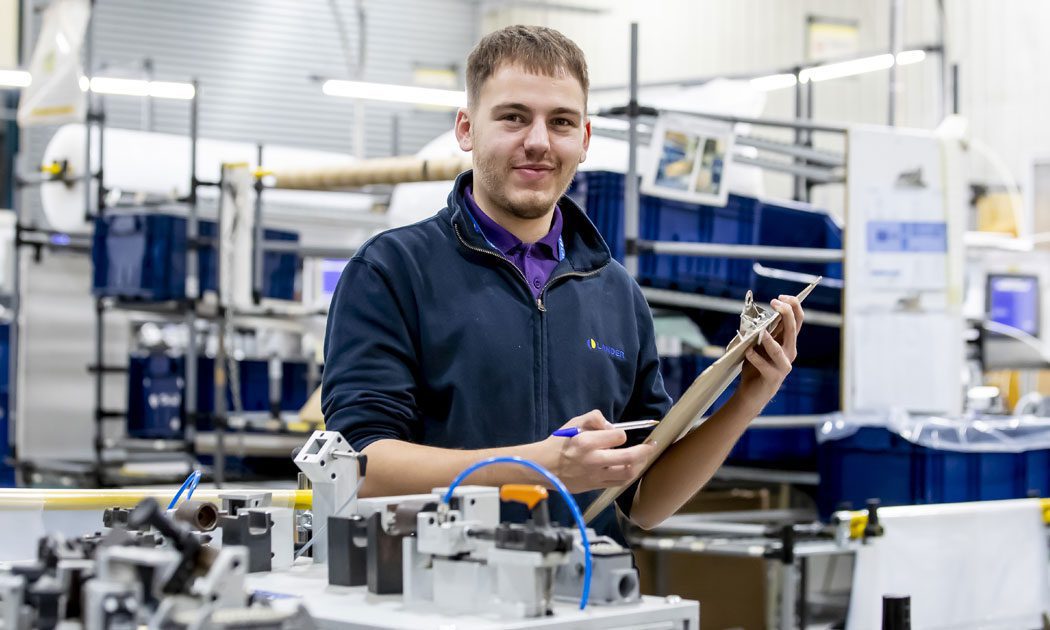 This occupation is found in the advanced manufacturing engineering and engineering construction sectors.

The broad purpose of the occupation is to carry out metal fabrication work using things such as rolled steel joists, columns, channels, steel plate and metal sheet etc.

Work includes manufacturing bridges, oil rigs, ships, petro-chemical installations, cranes, platforms, aircraft, automotive and machinery parts, sheet metal enclosures, equipment supports, and anything that can be fabricated out of metal. Fabricators can work alone or in teams, in factories or on operational sites. Fabricators use a large range of metals including steel, aluminium and titanium at a range of thicknesses from 0.5mm up to over 20mm. The size and weight of the fabrications can range from components that can easily be picked up by hand, to massive structures that require several cranes to manipulate.

In their daily work, an employee in this occupation interacts with planners, supervisors, inspectors, designers, welders, pipefitters, fitters, machinists, riggers, steel erectors, stores personnel, painters and many others involved in manufacturing, production, maintenance and repair.

An employee in this occupation will be responsible for the quality and accuracy of their own work whilst ensuring it conforms to a relevant specification such as an engineering drawing or an international standard. Fabricators are also responsible for the health, safety and environmental (HS&E) protection of themselves and others around them.

The first year will require 2 days per week In college

The aim of this course is to deliver the required skills, knowledge and behaviours the apprentice will need to successfully completed the mandatory end point assessment (EPA) for this apprenticeship. This will typically take place over a duration of 42 months plus 3 months at the end of the programme for completion of the EPA.
The apprentice will need to complete the flowing before taking the EPA
Level 3 Diploma in Advanced Manufacturing Engineering (Development Knowledge)
Portfolio of evidence build, evidence to be reviewed and will be used to inform the EPA professional
Behaviours – Regular reviews with employer and provider
English and Maths at Level 2 if not attained prior to starting the apprenticeship
Two part assessment –
1. Practical Observation – To assess the apprentices application of knowledge and skills
2. Professional discussion – holistically assess Knowledge, skills and behaviours across the standard (informed by Portfolio of evidence)
The employer will benefit from:
•Take a responsible approach to health and safety
•Be professional, proactive and receptive to constructive advice and guidance
•Be willing to learn new skills and to adapt in the light of experience
•Know one's limitations and when to ask for help or escalate
•Work independently when appropriate and take responsibility for and pride in their work
•Demonstrate a positive approach to problem solving
•Show an ability to contribute to discussions as part of a team
There are no costs for materials for this apprenticeship, the apprentice will need access to a PC/Laptop either at home or at work to complete any assignments and homework.
Level 3 Diploma in Advanced Manufacturing Engineering (Development Knowledge)
Successful apprentices can go on to level 4 or 5 apprenticeships in engineering.
Individual employers will set the recruitment and selection criteria for their Apprenticeships. In order to optimise success, candidates will typically have 4 GCSEs at Grade C/4 or equivalent, including Mathematics, English and a Science.