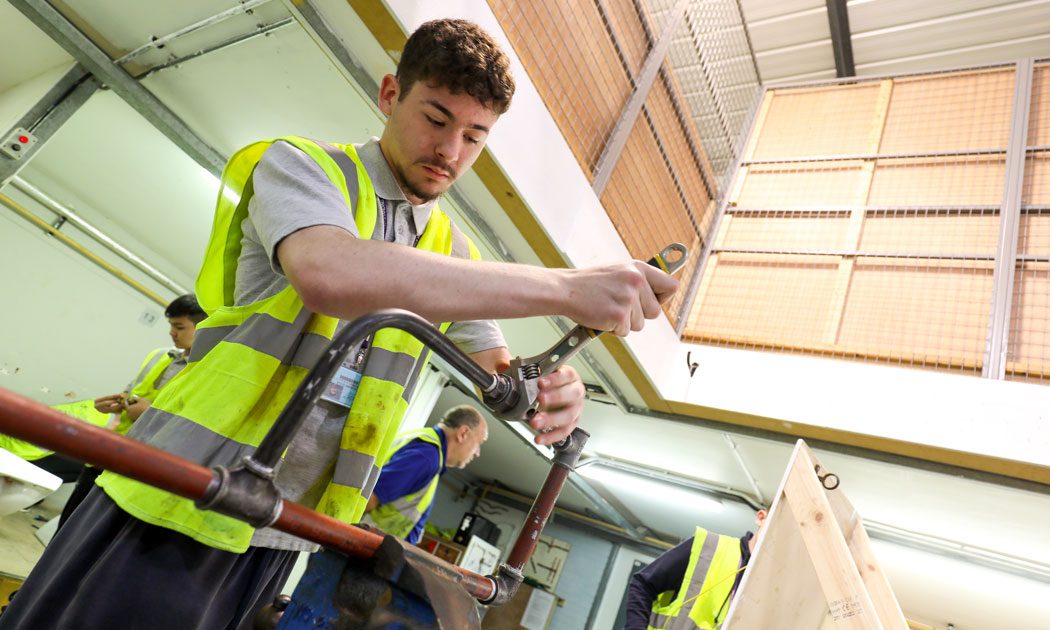 Supervision of specialist contractors
The control of health and safety standards on construction projects
Recording, control and reporting of progress on a construction project
The minimisation of the environmental impact of construction projects
Control of quality of works on a construction project
Assisting commercial staff with the monitoring of costs on a construction project

To deliver Skills, knowledge and behaviours to allow the apprentice to successfully complete the required End Point Assessment (EPA) for this Standard typically over a 36 month period including 3 months for completion of the EPA

This will be delivered by A Level 4 qualification in Construction and Built Environment (HNC) that meets the knowledge requirements of the standard and is approved by the industry's recognised professional bodies meeting the educational requirements for Technician status or the equivalent level of membership

An online or paper-based portfolio of evidence which demonstrates how the apprentice has met each of the knowledge, skills and behaviour statements in the standard. The portfolio can be used to help inform the employer that the apprentice is fully prepared to commence the End-point assessment process.
Health and Safety - Understand risk assessment of activities and the importance of behaviours in safety-critical environments
Sustainability - Understand the sustainability issues in projects across economic, social and environmental aspects Construction
Technology - Understand different construction methods and materials
Construction Management - Understand management principles and the project management lifecycle
Planning and Organising Work - Understand the importance of project planning and resourcing and be able to
analyse different techniques
Monitor Quality -Able to define the quality required on a finished construction project
Monitor costs - Understand the importance of cost control on a construction project
The EPA consists of 3 discrete assessment methods.
The individual assessment methods will have the following grades:
Assessment method 1: Online test
Assessment method 2: Project
Assessment method 3: Professional discussion
Once the apprentice has successfully completed the EPA for this apprenticeship they can gain professional recognition with a professional body such as The Chartered Institute of Building (CIOB)
There are no costs for materials for this apprenticeship, the apprentice will need access to a PC/Laptop either at home or at work to complete any assignments and homework.
Level 4 qualification in Construction and Built Environment (HNC)

Maths and English at Level 2 (if not already attained when entering the apprenticeship)
There are a range of degree level apprenticeship that a successful apprentice can progress to such as;
Civil Engineering Site Management Level 6
Construction Site Management Level 6
Individual employers will determine their own entry requirements, but the typical entry requirements for this Apprenticeship will be five GCSEs or equivalent, including Maths, English and a Science; or a Level 2 Apprenticeship.