Subcontracted Apprenticeships – Achievement (2021-22 Year-End)
Overall achievement rate – all apprenticeships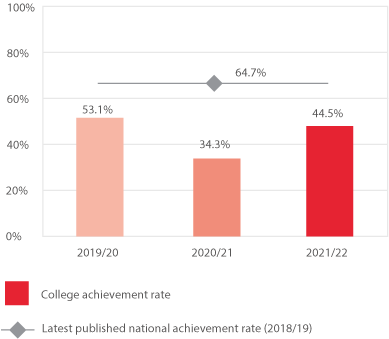 Intermediate apprenticeships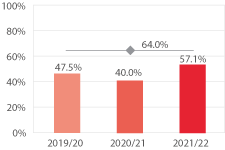 Advanced apprenticeships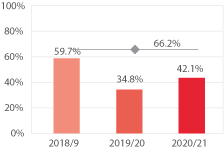 Higher apprenticeships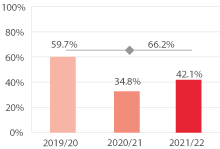 The impact of the Covid-19 health pandemic on partnership apprenticeship achievement has been significant. It makes comparison with previous year national rates and college partners' performance difficult, but this represents a below expectation performance. Overall achievement rate for partners is 44.5% for 2021/22 which is a 10% improvement on last year but still below the College's expectation.
Partnership achievement performance has traditionally been strong going back several years but has declined since 2015. Several Partners were further significantly impacted by Covid-19 due to operating in sectors directly affected by the health pandemic and as the full impact of apprenticeship standards (replacing frameworks).
Aged 16-18 – all levels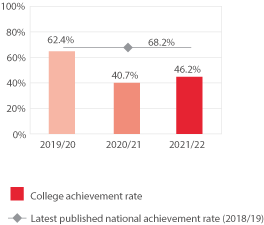 Aged 19-23 – all levels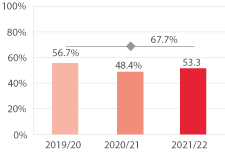 Aged 24+ – all levels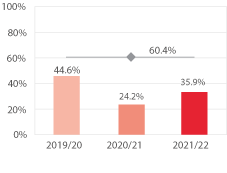 Analysis by age group shows improvements in achievement compared with previous year across all age groups. This still shows performance which is below the College's expectations.