Dudley Dashboard – Subcontracted Apprenticeships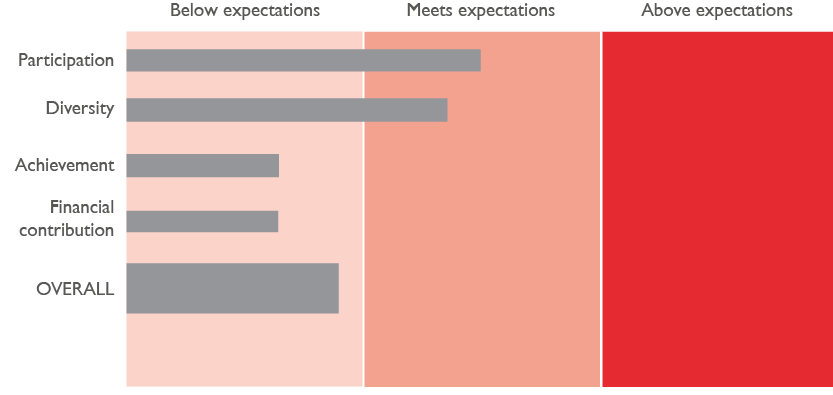 The overall performance of this key client group is 'below expectations'. The ongoing Covid-19 pandemic, the associated trading conditions and the full implementation of Apprenticeship standards had a particularly profound effect on several partners who deliver Apprenticeship provision on behalf of the College.
Their ability to deliver programmes through lockdown periods and beyond was reduced and this coupled with increased redundancies and withdrawals by employers has meant achievement has fallen significantly. Overall achievement rates for Partner sub-contracted Apprenticeships was 34.3% (53.1%) in 2020/21.
Partnership achievement performance has been falling for a few years, but several partners were further impacted due to operating in sectors directly affected by the health pandemic e.g. Health & Social Care. The College will continue to work with, and selectively grow, high value-added partners where there is a clear alignment with our Strategic Plan. However low added-value partnerships will continue to be phased out as apprentices complete.
---
Enrolments
Updated in-year
Apprentices on programme
190
Down by 36% on the same time last year

Achievement
Overall achievement rate
34.3%
Down 18.8% from previous year

Diversity
Female apprentices
58%
In line with previous year