Full Time Learners Aged 16-18 Years – Enrolments (Updated In-Year)
Enrolment on full time programmes continues to be strong across the College. Enrolment numbers this year look set to be very similar when compared to previous year. The numbers will continue to grow in the academic year as we offer the opportunity for young people to join the College from January if their situation has changed. The quality of provision, high levels of learner satisfaction and the ongoing development of the Dudley and Brierley Hill Learning Quarters are factors in our continued high levels of recruitment.
Full Time Learners Aged 16-18 Years – Enrolments (2020-21 Year-End)
Engagement and participation rates
Learner engagement trend analysis

Following significant increase in overall learner numbers in 2019/20, we have continued to engage more young people in learning with total learners rising to 4,909 in 2020/21. This growth has been supported by an increase in the 16-18 population within the Dudley borough and across the region following several years of decline in this demographic.
Continued growth confirms high levels of confidence in Dudley College of Technology and will continue to support the regional economy as well as our own financial health.
Travel to Learn Map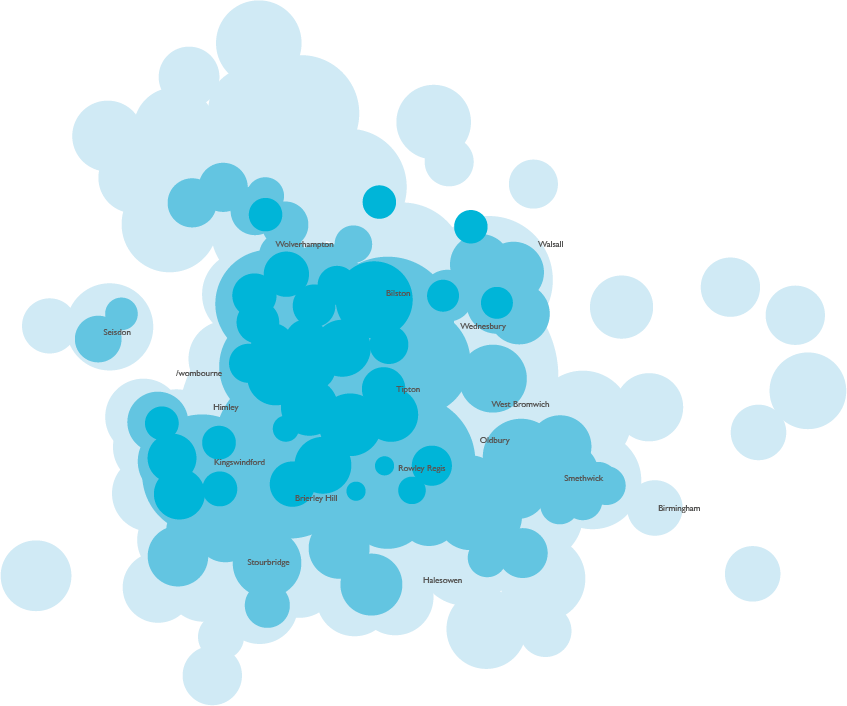 The map shows the travel to learn pattern of our learners in 2020/21. Most learners are from Dudley borough, as you would expect, with increasing numbers of learners looking to remain in Dudley to study rather than travel elsewhere. The widening of our catchment area into the west of the borough has been further bolstered by the £1.3m investment into our new digital and creative centre: Dudley Inspired. This state-of-the-art facility has provided a first-class digital training centre for local learners whilst our modern, highly equipped estate across the Dudley and Brierley Hill Learning Quarters continues to transform the lives of young people aged 16-18 across the wider region.