Apprenticeships and Work Based Learners – Satisfaction (Updated In-Year)
Apprenticeship Survey – Day Release (2021-22 Induction)
Apprenticeship Survey – Work Place (2021-22 Induction)
The Apprenticeship Day Release survey was above benchmark in eight of the categories. The Apprenticeship Work Place survey was below benchmark in all categories. There were relatively low numbers of responses in apprenticeship groups. We will review how we deliver surveys, particularly to those studying in the workplace and focus on ensuring they receive an experience that equals those attending day release programmes.
Apprentice Satisfaction (2020-21 Year end)
Year-end apprentice satisfaction (QDP services)
Taken from latest published information on Government 'Find an Apprenticeship' service.
Despite the clear challenges around the global pandemic, employers and apprentices remain largely pleased with the service Dudley College offers. We have continued to support employers and apprentices through every Covid related period and have switched to remote support wherever practicable during national lockdowns.
Despite three national lockdowns, a uniquely challenging economic trading position and the full implementation of Apprenticeship standards (from frameworks), we have managed to marginally improve the achievement rate on college-delivered Apprenticeship programmes. This has halted a three-year decline. We are well-placed to make further progress in 2021/22.
Employer Reviews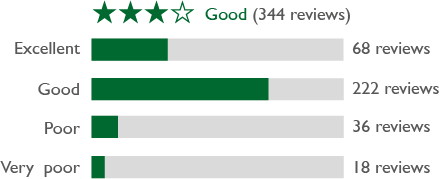 Strengths
Getting new apprentices started

Training facilities

Working with small numbers of apprentices
Things to improve
Reporting on progress of apprentices

Communication with employers