Full Time & Part Time Adult Skills Learners – Achievement (2020-21 Year-End)
Outcomes for Learners
Achievement rate – all levels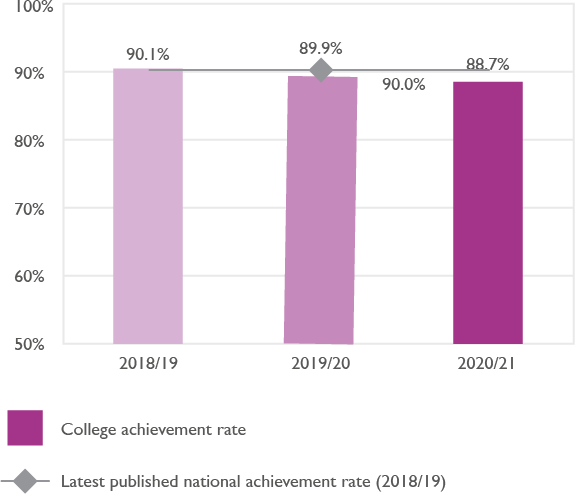 Overall achievement rates for our adult learners remain consistent with previous years. Level 3 achievement remains consistent with previous years with a slight increase of 0.7%. At Level 2 achievement rates remain slightly below last published national rates but improved by 1.2% compared with previous years. Level 1 saw a slight drop of 2.1%.
Achievement rate – level 1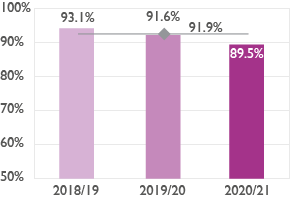 Achievement rate – level 2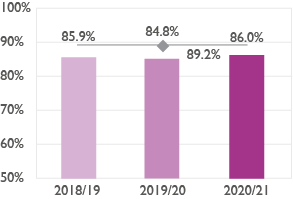 Achievement rate – level 3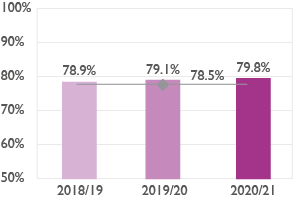 Functional skills achievement rate – all levels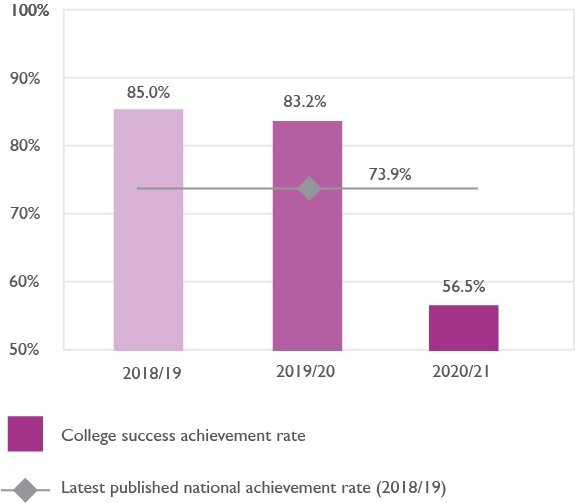 Unlike in GCSE English and Mathematics qualifications, Functional Skills qualifications were not subject to teacher assessed grades in 2020/21. Adults were required to sit the Functional Skills examinations in the summer. This and retention on these programmes following return to face to face teaching in March 2021, has had a profound impact on achievement rates for adult learners. Overall achievement rates dropped from 83.2% considerably above national rates, to 56.5% which is now well below last published national rate.
19+ GCSE Results three year trend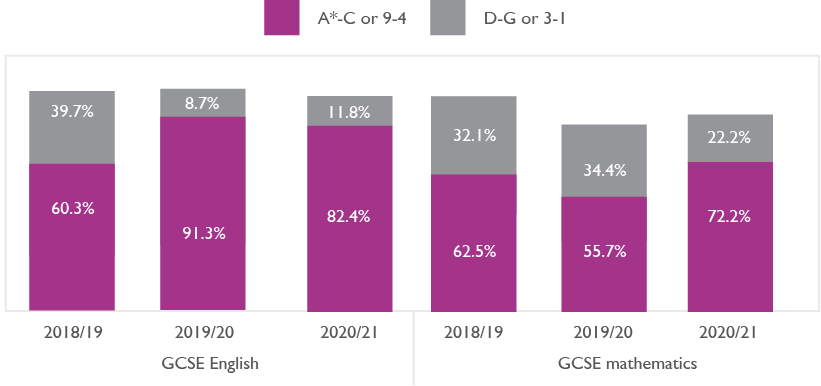 We are extremely pleased to report a consistently strong high grades performance by adults who are resitting GCSE English and Mathematics either through discrete adult classes or those infilling into programmes of study. GCSE English has maintained a strong 9-4 high grades outcome of 91.3%. This year high grades in Mathematics were 55.7% which is another strong performance.