Full Time A Level Learners Aged 16-18 Years – Enrolments (Updated In-Year)
Dudley Sixth has experienced its highest level of student numbers since opening, exhibiting a further increase from 2021-22 academic year. This is due in part to an increase in new learners joining A-level programmes, but also due to more first year learners being successful in their studies and progressing to the second year.
Full-Time A Level Learners Aged 16-18 Years – Enrolments (2020-21 Year-End)
Engagement and participation rates
Learner engagement trend analysis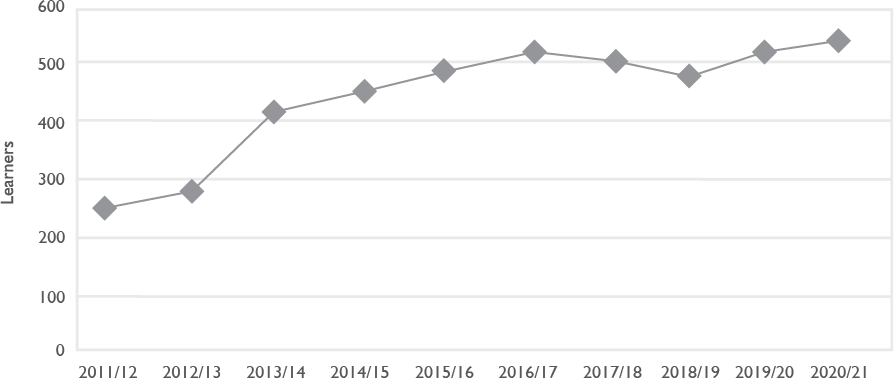 Dudley Sixth has continued to drive growth in student engagement with A Level learning, increasing participation again in 2020/21 to 537 learners. This growth has been influenced by the start of an upturn in the 16-18 population of the borough following a number of years of decline in this demographic, but also by the high-quality A Level offer. This includes a dedicated A Level centre, a broad curriculum offer and more delivery hours per A Level as well as higher levels of support than other providers.
Travel to Learn Map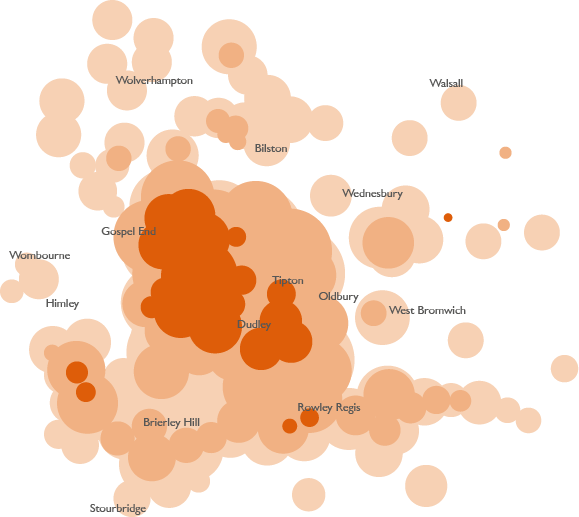 The map shows the travel to learn pattern of our A Level learners in 2020/21 is in line with 2019/20. We have continued to be the first choice for many local A Level learners who choose to study at Dudley Sixth rather than travelling elsewhere. We continue to attract learners from the wider region, which demonstrates the confidence young people and their parents have in Dudley Sixth to provide a positive post-16 experience with high levels of success.