Full-Time A Level Learners Aged 16-18 Years – Diversity (2020-21 Year-End)
Impact on Diversity and Inclusion
Gender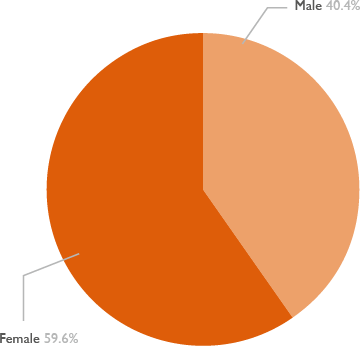 Ethnicity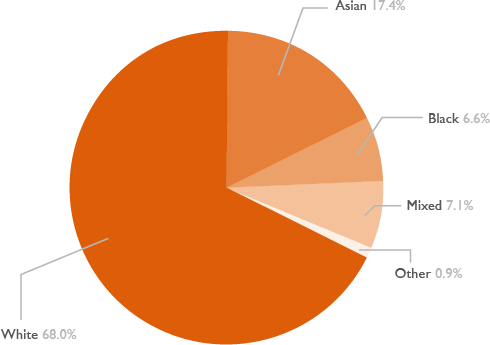 Learning difficulty or disability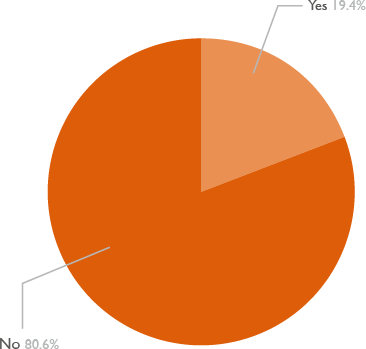 Dudley Sixth continues to support a very diverse learner body.
2020/21 continued to see more female learners choose to study A Levels than male learners. Females achieved at a marginally higher rate than males (+2.3%), although this gap has reduced from the previous year. The A Level ethnicity profile shows our learners are more diverse than the local community and in line with the previous year with 32% of our learners from minority groups who make up 11.9% of the local population. It is good to see an improvement in the achievement of learners whose ethnicity is 'mixed' which is now comparable with other groups, however we have seen a drop in achievement for 'black' learners. We will work closely with this group in the coming year to address this.
Dudley Sixth supports a number of students with learning difficulties or disabilities through a wide range of support mechanisms, although the proportion of learners declaring a disability/learning difficulty has fallen by 4.6% in 2020/21. Achievement rates of this group are lower than their peers which may be as a result of the significant disruption to learning during the pandemic including support for these learners moving to virtual platforms. A heightened focus will be placed on reducing this gap in the coming year.