Full Time A Level Learners Aged 16-18 Years – Destinations (2020-21 Year-End)
Distance Travelled by Learners
A Level Quality Improvement Grade and Score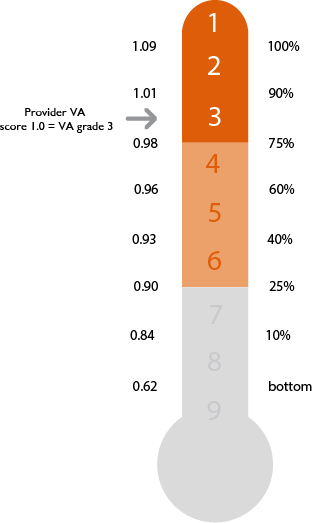 The value-added score provides a feel of how the College is performing relative to the A-level Performance System (ALPs) national benchmark. This is based on ALPs methodology but is not taken from an official ALPs report. This is represented in the form of a thermometer. A value-added grade of 3 shows that Dudley Sixth performance is excellent.
Learner Destinations
All A Levels – all years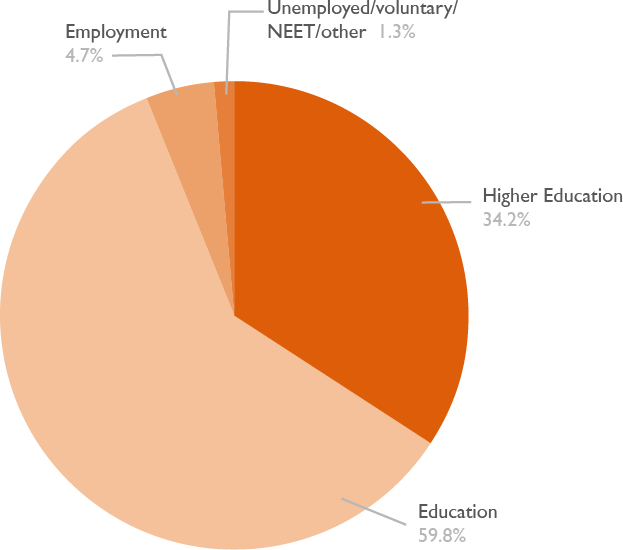 A Level destination data confirms 98% of our learners gain positive destinations with the majority progressing into higher education. This demonstrates the significant impact the Dudley Sixth provision has on the lives of young people within the borough and the wider region: enhancing future career opportunities and benefiting the local economy.
Impact on Regional Skills and the Regional Economy
STEM in the curriculum – trend analysis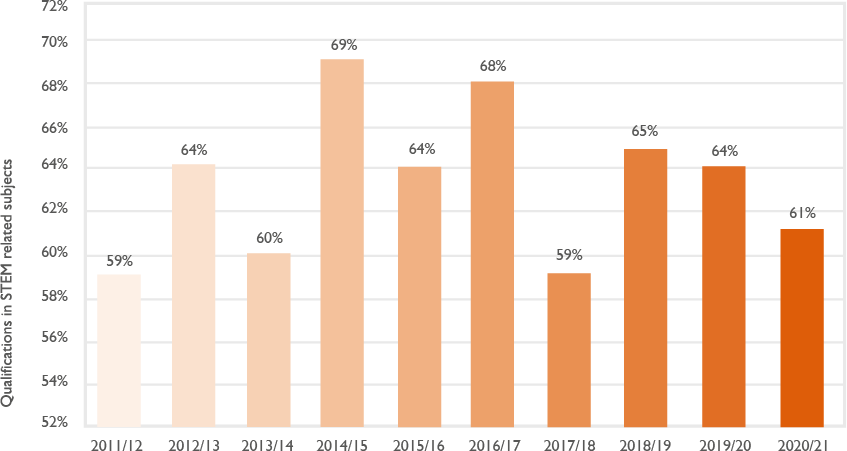 The local economy relies on a workforce with high level skills and skills in STEM subjects (Science, Technology, Engineering and Mathematics).
The chart above shows the percentage of qualifications completed by A Level learners that were in STEM related subjects. The number of learners studying STEM subjects has remained stable for a number of years.
There continues to be a very strong STEM provision across Dudley College of Technology as a whole. We are committed to finding more opportunities for A Level learners to continue to higher education locally so that their skills might benefit the regional economy and the opening of the Black Country & Marches Institute of Technology will provide further progression pathways into higher Apprenticeships and employment.