Subcontracted Apprenticeships – Enrolments (Updated In-Year)
The figures reflect the College's planned reduction in subcontracted apprenticeship provision. The College will continue to work with, and selectively grow, high value-added partners where there is a clear alignment with our Strategic Plan.
Subcontracted Apprenticeships – Enrolments (2021-22 Year-End)
Participation rates for partnership activity fell in 2021/22 in both age groups. 16-18 partnership activity continued a 5-year decline and was 174 (239). Following two years of growth, adult partnership activity also fell to 302 (607) in 2021/22. This reflects the College's plan to reduce low added-value sub-contracted work and replace with in-college and/or high-value partner apprenticeships.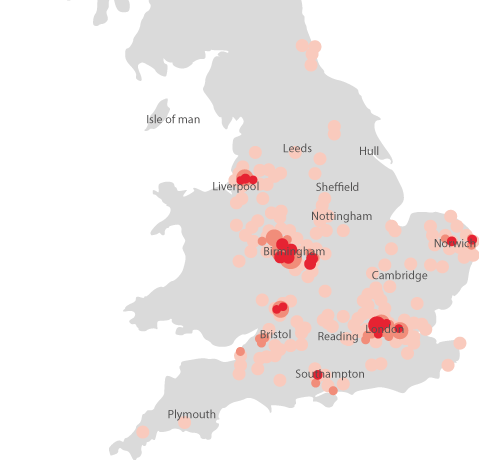 The heat map shows the home location of partnership apprentices. There is activity in other regions including delivery of bespoke apprenticeship programmes on employer premises.