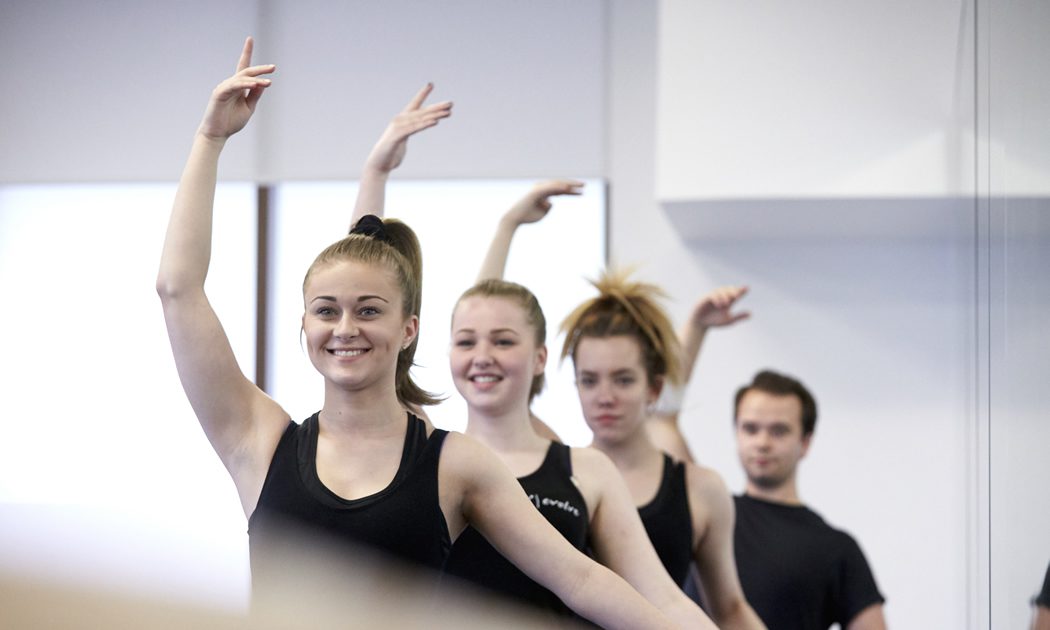 This course is designed to develop your practical skills, knowledge and understanding of the performing arts within all three areas of the dance, singing and acting. You will also have the opportunity to explore the production side of how the industry works and the process of how we reach a final performance.

You will build your confidence and creative skills in a range of practical workshops whilst gaining valuable experience in a variety of live performances in our state-of-the-art Evolve Theatre. There will be opportunities to take part in both internal and external performances as part of your course. This is a great way to provide you with fantastic exposure within the industry.
You will be assessed through a range of practical and written assignments. External moderation of some units is likely. The form of assessment on the course will assist you as you progress either into higher levels of vocational learning or to related academic qualifications.
You will need performance clothing: black jazz shoes or pumps, black movement trousers or leggings and black t-shirts. You may be expected to attend theatre visits as part of your wider theatrical education and costs will vary.
Extended Diploma in Performing Arts (Acting, Dance, Musical Theatre or Production Arts) – Level 3.
You should have achieved at least 4 GCSE's at a grade 3 or above. You must be enthusiastic, committed and have a genuine interest in the performing arts and each applicant will attend an audition and interview.