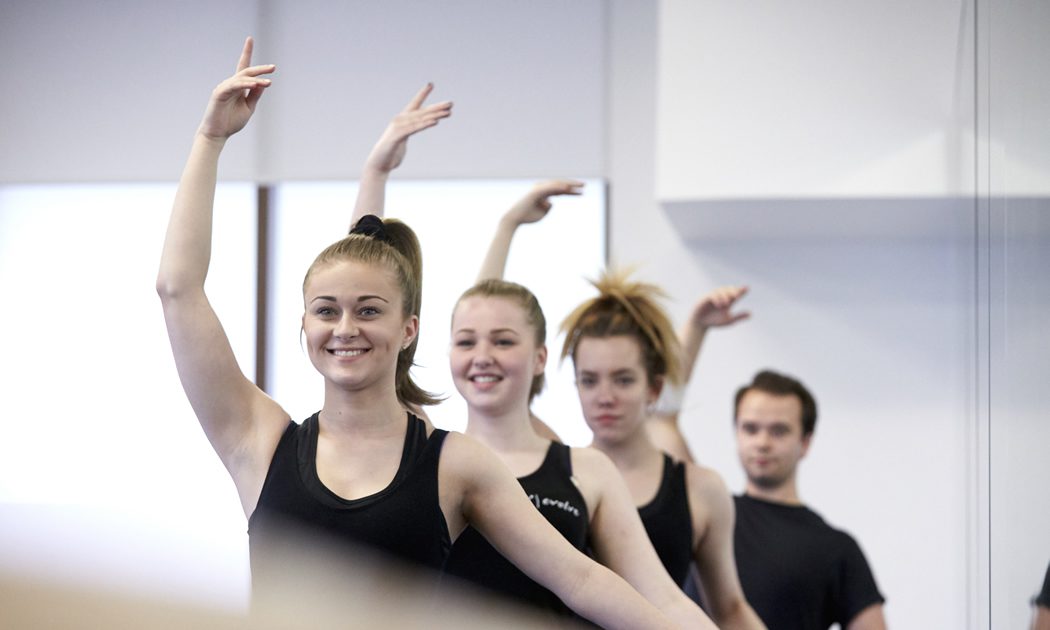 This qualification provides students with an opportunity to explore and refine their individual practical skills, focusing on progressing either into higher-level education, such as Drama School or directly into employment. The qualification is suitable for students who are passionate and dedicated to achieving their goal of working in the Performing Arts. The stimulating and demanding qualification structure allows students to develop and test their creativity, whilst providing a supportive transition onwards.

Course structure:

Unit 1: Applied Professional Practice – Audition technique, Rehearsal Etiquette, Professional Standards.

Unit 2: Specialist Performance Practice – Technique and Skills Development, Application of Professional Standards, Self-reflection and Refinement, Practitioner Exploration and Artistic Engagement.

Unit 3: Specialist Performance Project – Rehearsing, Performing, Time Management and Professional Practice.

Semester 1:
Unit 1: Applied Professional Practice
Preparation for Drama School/Working environment through rehearsal etiquette and development of professional standards. Learners will solve practical challenges within the working environment and identify skills and specific training required for professional progression in their chosen area of specialism. Learners will take responsibility for own training and progress by managing themselves and displaying interpersonal skills when working with others.

Learners will undertake audition techniques in preparation for further progression. The evidence for this will be a series of practical assessments supported by a portfolio. This portfolio will also help develop individual career pathways, highlighting the required knowledge and skills to achieve their goals.

Unit 2: Specialist Performance Practice
Learners will develop and refine their respective specialisms further through performance practice (i.e Dance, Musical Theatre, Acting). This will take the shape of a performance for the public for example, working with the Black Country Living Museum. This unit, in conjunction with Unit 1 will prepare the learner for the final major project in Unit 3.

Semester 2:
Unit 3: Specialist Performance Practice
As part of a final major project, the learners will plan and develop a performance, based upon specialist skills, such as a dance piece, short film or live theatre performance.

Learners will operate at a professional level, applying industry standards when working with others. The learners will establish a performance company who will plan develop and rehearse then perform, with the aim to create a professional portfolio. Learners will be expected to invite industry experts to the performance to showcase their ability and identify areas for improvement and success.
Performance Portfolio – this includes all supporting notes/project documentation and may include on-going evaluation, research, rehearsal footage, blogs, website etc.
UAL Level 4 Professional Diploma in Performing Arts
Applicants must have a level 3 qualification (A level, BTEC or UAL) in a relevant creative or performance-based subject and a grade 4 in English Language. Alternatively, applicants may be accepted based on relevant industry experience. There will be an audition process which could involve monologues, group workshops and movement depending on the chosen specialism.