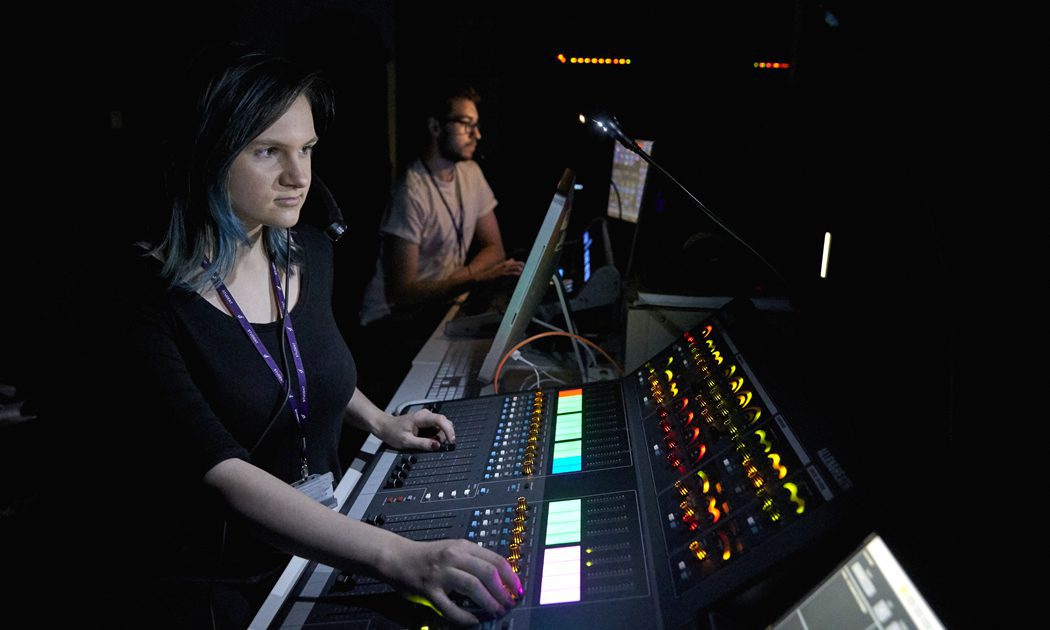 Studying Music Production at Dudley College of Technology provides an excellent opportunity for those looking for a career in the music industry.

This career-focused course allows you to develop skills in the following areas:
- Studio Recording
- Creating Musical Material
- Music Technology and Live Events
- Planning a Career
- Self-promotion and Networking
- Events Management

If you are hardworking, dedicated and passionate, this course will be perfect for your progress within an exciting and rewarding industry. The course is characterised by a high level of technical training using industry standard equipment. This will include the chance to develop specific skills for recording and mixing audio, operating live sound equipment and sound creation. In addition, you will have an opportunity to develop your creativity skills through compositional and arrangement projects as well as designing sound and music for TV, film and games.
You will be assessed through a range of practical and written assignments. External moderation of some units is likely.
Headphones
External Hard Drive/USB Pen Drive (recommended 16Gb minimum)
You must have a minimum of 4 GCSEs at Grade 4 or above, including English and maths. You will also need appropriate music experience, which could include:

• A Level 2 music qualification such as a BTEC or GCSE (which you could be currently studying or have already completed)
• A compositional portfolio produced on a professional software programme such as Sibelius, Logic Pro or Pro Tools.
• An ability to play an instrument or read music.
• Or any other demonstration of your music experience.

In addition, each applicant will be required to successfully complete a task during interview.