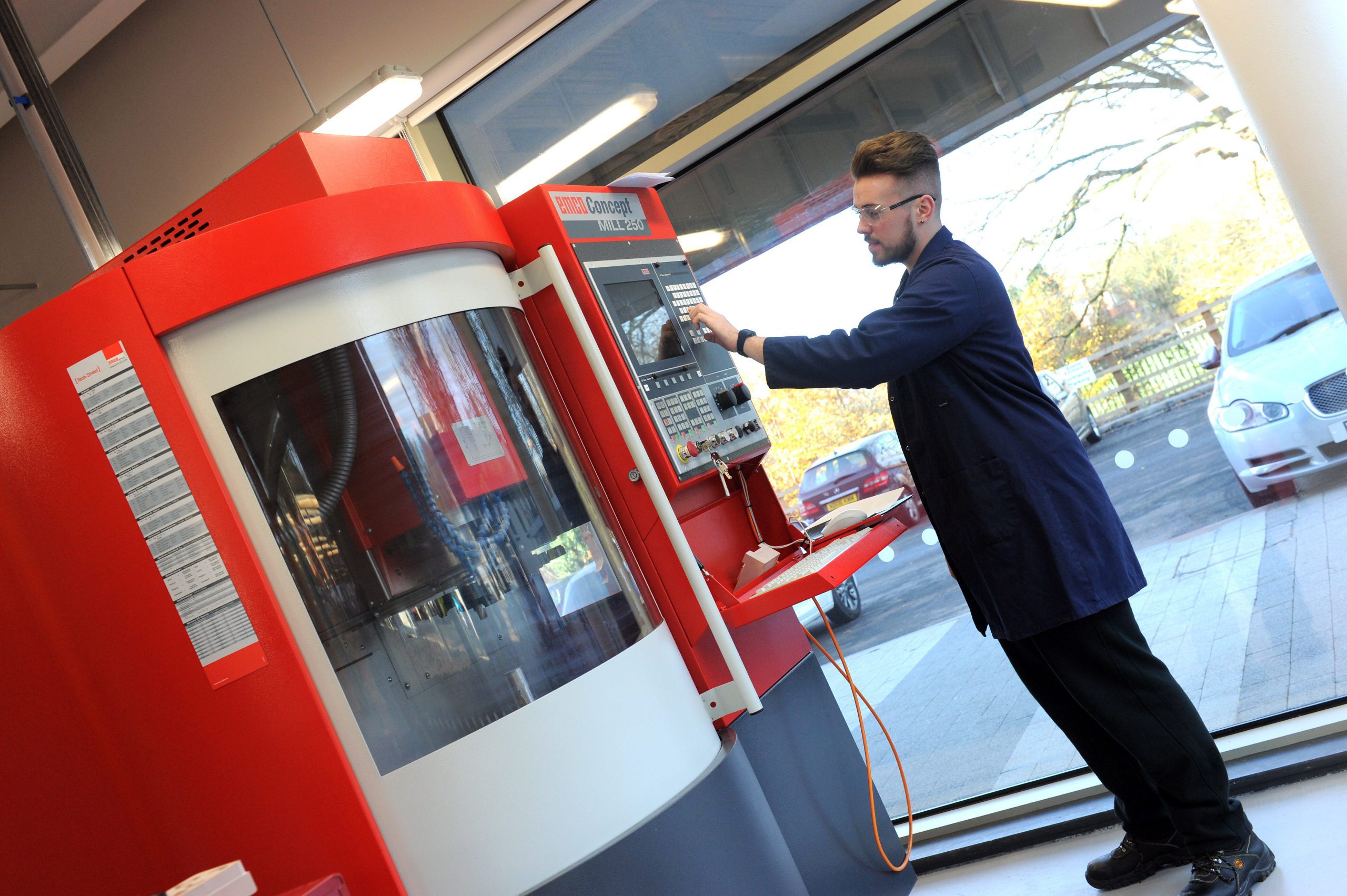 Part time Mechanical Engineering HNC run either as a day release or as evening only 2 evenings per week.
Classes are a combination of formal lectures, discussion, group work, tutorials and practical workshops. Throughout, the student is encouraged to undertake independent reading/research to supplement and consolidate what has been taught/learned and to broaden their understanding of the subject. Students will develop a knowledge and understanding in the following areas: engineering design, engineering maths, engineering science, managing a professional engineering project, mechanical principles, Automation, Robotics and PLCs, fundamentals of thermodynamics, computer aided design and manufacture (CAD/CAM).
The assessment for this qualification includes essays and reports, presentations, tutorial exercises and group work. Some practical is included as specified in some units and help the student develop kinaesthetic skills.
Higher National Engineering by M Tooley & L Dingle. Published by Butterworth – Heinemann. ISBN 0750646292
Higher Engineering Maths 6th Edition - John Bird. ISBN 978-1-8561-7767-2
Library and internet research for essential part of the course.

The costs shown are for the first year of the programme please contact the college for the full cost of programme.
Mechanical Engineering, HNC, Level 4
The progression routes available are either:
Mechanical Engineering, HND, Level 5
Second year entry into a Degree in Engineering
Employment in an engineering management/supervisory role, Design Engineer or Project Manager.
For entry onto this qualification, learners must have a one of the following:
BTEC National Diploma in Engineering (grade MMP or better)**
BTEC National Certificate in Engineering (Grade MM or better)**
GCE A level in Maths plus AS level in Physics
C&G236 part C
Access to HE in Engineering.
**These should include the following: Mechanical Principles and Further Maths for Technicians

Entry can be achieved with the following:
BTEC (120/180 credits) in Engineering at pass grade only
BTEC (120/180 credits) in Science
Access to HE Science.

Subject to interview and academic reference. Additional Maths & Science bridging module may need to be completed.
Can I get help with fees?
Funding may be available to support your learning as an adult (aged 19+) studying at Dudley College. Check out the Financial Support guidance for more information.