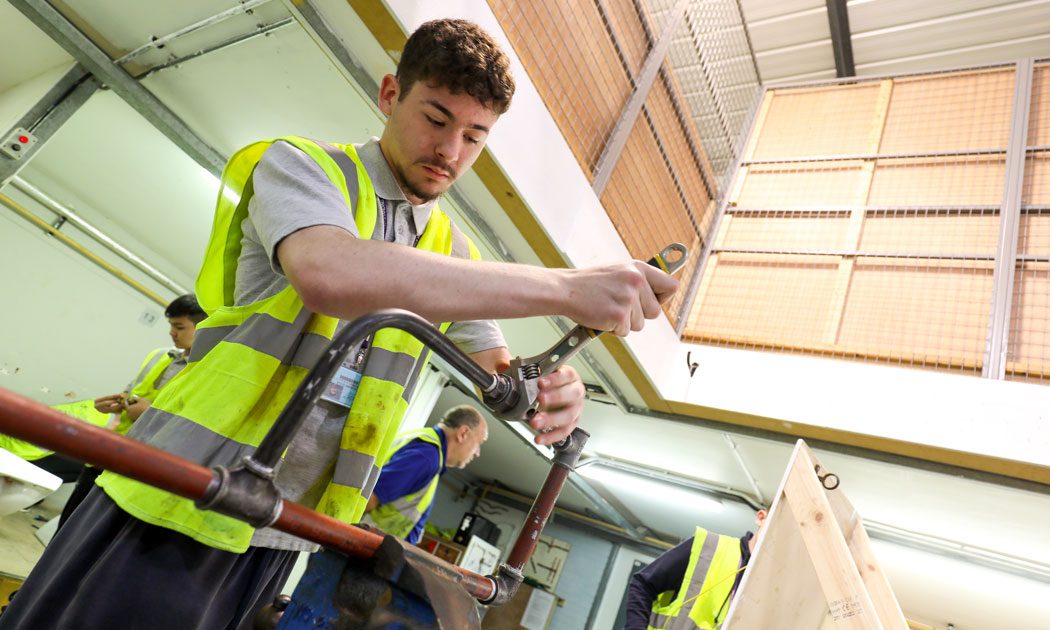 Geospatial Survey Technicians can work in either the public or private sector and employers include geophysical consultants, civil engineering contractors and consultancies, rail operators, mining companies, local authorities, central government, the military, multinational corporations, specialist land, air and offshore mapping companies, cartographic publishers, suppliers of computer based mapping technology and GIS, utilities companies and a range of others. Geospatial Survey Technicians work with scientists, technologists and other related and land related professionals.
Requirements: Knowledge, Skills and Behaviours Knowledge:

* Geospatial data - How to capture, process, manage, use and quality assure geospatial data and undertake relevant calculations
*Health and safety -The principles and responsibilities imposed by law, codes of practice and other regulations
* Cartography -The principles of mapping and geographic information sciences and accuracy, scale, currency and fitness for purpose of hardcopy and/or digital maps, drawings, imagery and plans

*
* Measurement - Take, record and document geospatial measurements to the required specification. The principles and limitations of measurement and the techniques used to gather spatial data. Be aware of the importance of co- ordinate systems, projections, transformations and datums.

*Geospatial technology (including GIS) - Appropriate geospatial technologies (must include Geographic Information Systems) and the application of these systems

*Sustainability - How and why sustainability seeks to balance economic, environmental and social objectives

*Legal and regulatory compliance - The principles of law relating to land ownership and boundaries and the appropriate permissions required to undertake geospatial survey work

* Personal effectiveness - How to manage their own time and tasks, communicate and negotiate effectively and know how to plan and prepare work to meet client and budgetary requirements
In order to successfully achieve the Geospatial Survey Technician Apprenticeship apprentices
must pass the End Point Assessment (EPA).
The EPA will include the following components:
1. Online test
2. Written project
3. Professional discussion
Any fees for this course can paid by a number of ways including from Levy payments, co-funding or fully funded, this will depend on the size of the company. Both employer and apprentice will be advised of funding criteria by Dudley college Business development advisors.
Any fees that are due for this apprenticeship will come via the employer, apprentices cannot be asked to pay any fees for their apprenticeship
There are no costs for materials for this apprenticeship, the apprentice will need access to a PC/Laptop either at home or at work to complete any assignments and homework.
Collect geospatial data for a wide range of uses including the creation of maps and satellite navigation systems in order to achive this there is no formal qualifaction howveer you will study and complete assessed work on the Level 3 BTEC in Construction and Built Environment
The apprenticeship will provide the necessary knowledge, skills and behaviours to apply to become an Associate member of the Royal Institution of Chartered Surveyors or an Associate Member of the Chartered Institution of Civil Engineering Surveyors.
The entry requirement for the apprenticeship will typically be 5 GCSEs at Grade C or higher including Maths and English or a Level 2 apprenticeship in a relevant discipline but the final decision is that of each employer