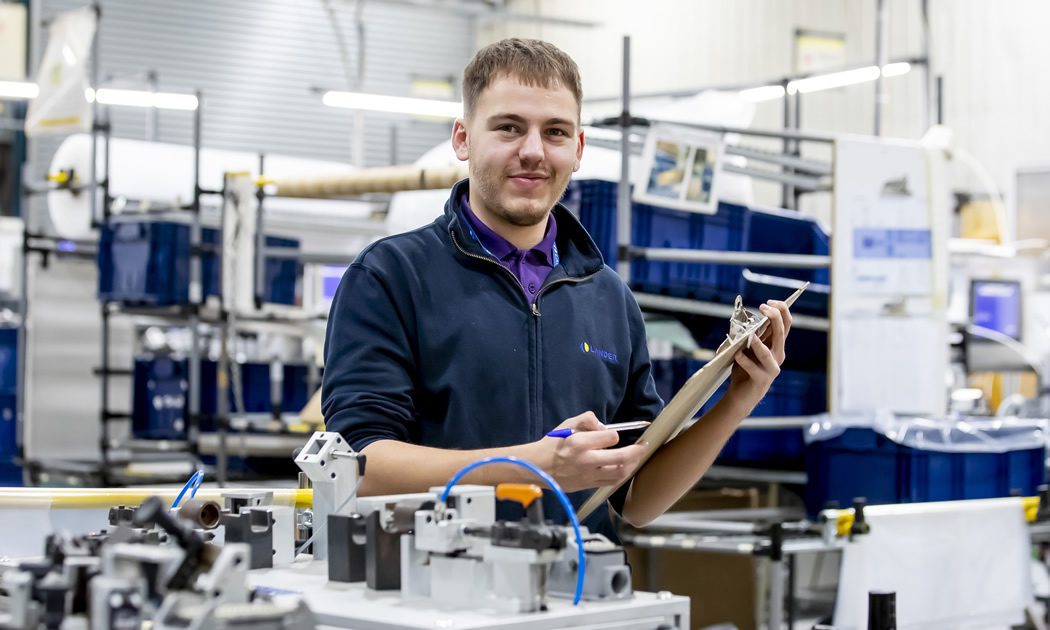 The qualification will help you gain an understanding of Fabrication & Welding within the Engineering industry sector. You'll have access to guest speakers and industry experts visiting and taking classes, employer set projects, site visits, relevant field trips and industry placements on live sites out in the world of work.

In the first year you will focus on the core units covering a broad range of Engineering specialisms, In the second year of the course you will focus on your specific occupational specialism. This will enable you to be confident in all elements of Fabrication & Welding engineering. These skills can be applied to a variety of jobs within the engineering sector.

T Levels are courses which will follow GCSEs and will be equivalent to three A Levels. These two-year courses have been developed in collaboration with employers and businesses so that the content meets the needs of industry and prepares learners for work.

This technical qualification will suit someone who is not yet employed or looking to enter the industry following college. The structure of the qualification is designed to give you the breadth of knowledge and understanding across the Engineering sector but also equip you with necessary occupational and core skills to enter the industry.

The T Level consists of 1800 hours on average over two years including the work placement of at least 45 days. The content for the technical qualification will be based on the same standards as apprenticeships and is approved by the Insitute for Apprenticeships (( IfATE).

At the heart of the T Level is the valuable industry experience that will give you the edge over other
learners who take a purely academic pathway. This willbe for a minimum of 45 days.

During the course you will benefit from the opportunity to:
• Understand the world of work and start networking with potential future employers
• Put your studies into context and practice developing skills in a real work environment
• Gain the experience of being in a workplace setting that lasts at least 45 days
• Check this is the career you want to pursue
• Gain real experience to put on your CV and to talk about at an interview
• Potentially secure a job or apprenticeship with the employer after you have completed your T Level
• Attend your industry placement as day release, block release or a mixture of both. This could also be split across up to two employers.

The qualification will help you gain an understanding of the engineering sector and you will cover topics such as:
- Customer and client requirements
- Principles of design
- Design processes
- Communication in design

Time in college will be spent learning in our Advance 2 facility, in industry standard workshops and classrooms. Some of your learning time will be "Project Led", bringing together your theory, knowledge and practical skills into an individual or group project.

You will be assessed through two externally set examination papers and an employer set project.
There is also a single synoptic assessment for the Fabrication & Welding Occupational Specialist Component, which is an extended 'design, development and implementation' project.
The occupational specialism assessments will feature a considerable practical element and are composed of a series of holistic practical tasks relating to the specialism at hand. They will take place over a period of time within an approximate three-month assessment window.

You will spend dedicated time in class with industry experts – who will deliver and assess bespoke modules which fill critical skills gaps the industry have identified. Plus, you'll be assigned an employability tutor to support you with your programme and progression towards readiness for the world of work.

You will also be required to spend a minimum of 45 days on a mandatory industry placement.

On sucessfull completion you will hold a T Level Technical Qualification Engineering, Manufacturing, Processing and Control (Fabrication and Welding).
This qualification focuses on the development of knowledge and skills needed for working in the Engineering Fabrication & Welding industry, which will prepare you to enter the industry through employment or as an Apprentice.

On the completion of this qualification you will have the opportunity to progress onto higher education courses and training.
Progression routes shown are dependent on successful completion of qualifications and meeting entry criteria.
Study options may include:
• Level 3 Apprenticeship in Fabrication & Welding
• Higher Level Study at University or a Degree Apprenticeship

Employment options may include:
• Welder
• Fabrication Engineer

You will have achieved a minimum of five GCSEs at grade 4 or above. Including Maths and English at grade 5 or above plus one science subject at grade 5 or above.

A Level 2 vocational qualification or equivalent in Fabrication & Welding would be desirable but not essential.