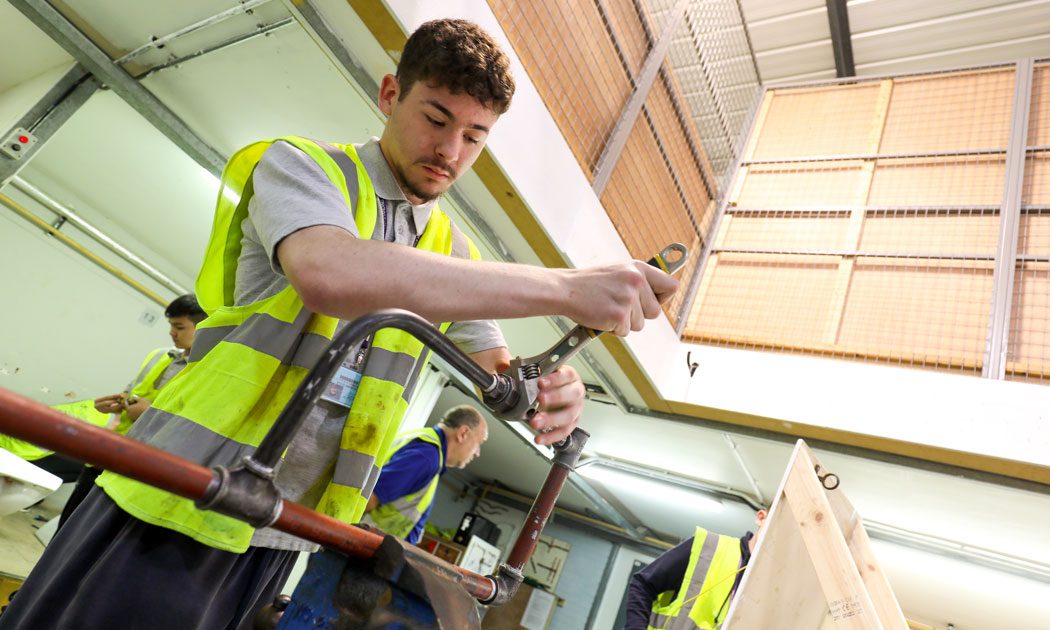 During this course the candidate will obtain the skills and knowledge to play a key role in planning and completing a range of maintenance work encompassing industrial and commercial building services engineering systems such as ventilating, heating, water supply, waste (effluent discharge) and drainage. This includes related electrical isolation, disconnection, reconnection and reactivation. They also complete planned preventative maintenance and undertake any required remedial repairs. In addition, they monitor and manage the operation of plant and equipment through building and energy management systems.

For the candidate to achieve the skills and knowledge above and to also ensure these systems continue to operate to their design specification. They undertake work with a high level of autonomy and require highly developed diagnostic skills, detailed knowledge of system operating principles and the ability to take responsibility for fault finding, fault diagnosis, repair and maintenance of systems, components and equipment found in industrial and commercial buildings like office blocks, shopping centres, hotels, factories, schools and hospitals.
The course is split into 3 distinctive areas which can overlap each other through practical and theory tasks/assessment.
Knowledge – working safely, working sustainably, planning and preparing and undertake planned and reactive maintenance.
Skills – working safely, planning/preparing and working sustainably, Undertaking and Finishing Planned and Reactive Maintenance.
Behaviours – communicating effectively, working effectively and efficiently, taking responsibility, managing tasks, working with others, continuing personal development and working ethically.

More information regarding the course content can be found at

www.instituteforapprenticeships.org/apprenticeship-standards/building-services-engineering-service-and-maintenance-engineer-v1-0
The End Point Assessment consists of four elements and must be completed in the order given. The Apprentice must pass each assessment before moving on to the next one.
Knowledge Test
Written Scenario Based Project
Practical Observation
Professional Discussion

Each assessment is graded either Fail, Pass, Distinction.
Successful completion of this course would have significant benefits to any employer as you would be able to demonstrate all the knowledge and skills necessary to complete a wide range of tasks that a fully qualified Building Services Engineering Service & Maintenance Engineer might be asked to complete.
PPE will be required-
Steel toe cap boots
Gloves
Ear protection
Hi-viz vest/jacket
Eye protection
There will be a requirement to have equipment necessary for the classrom based activities such as: Scientific calculator, pencils, Black ink pens, ruler, maths set, rubber, coloured highlighters, A4 project book, A4 leaver arch folder.
Upon successful completion of this qualification the candidate will achieve an industry recognised Level 3 qualification.
On completion of this standard, apprentices can progress to a wide range of employment opportunities, or move onto full or part-time further education.
The minimum entry requirements are GCSE English and Maths Grade 3