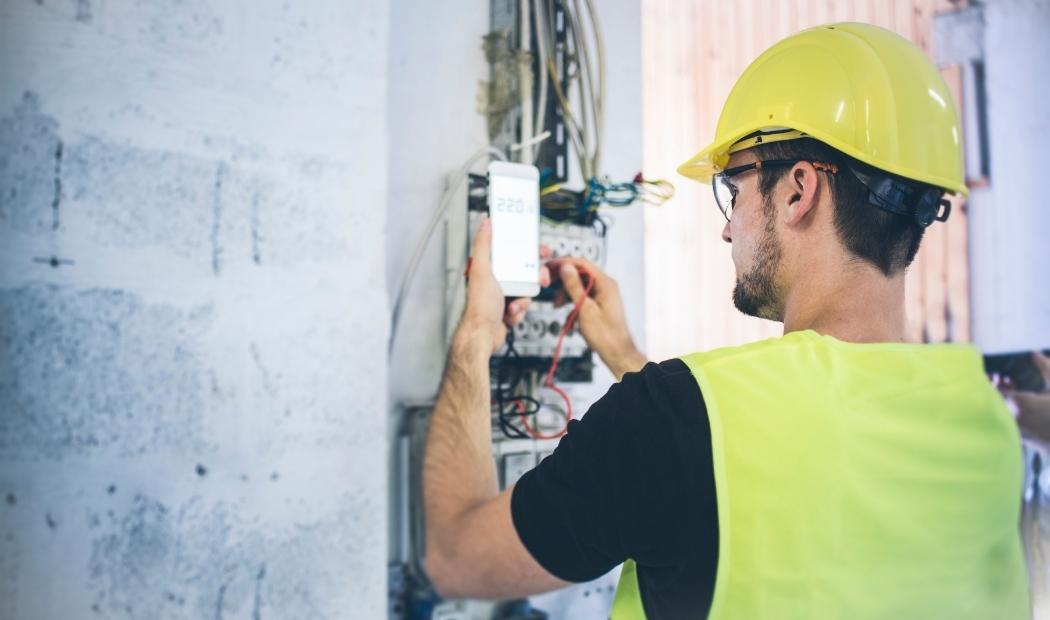 A short award which covers the full content of BS 7671:2018 (as amended 2022). On completion of this award, the learner will have a good working understanding of this standard. This is essential for those who work in the electrotechnical sector, such as in the design, installation, maintenance, and the inspection and testing of electrical installations.

This course is available:

Monday Evenings for 10 weeks - 18:00 to 21:00
or
Monday Day for 5 weeks - 09:00 to 16:00

This qualification prepares learners who are looking towards a career in Electrical Installation.

Personnel involved in the electrotechnical sector such as electricians, designers and inspectors who wish to update their knowledge to the IET Wiring Regulations Eighteenth Edition (as amended).

Learners who wish to gain an understanding of BS 7671.
The qualification includes the following modules:
The full content of BS 7671: IET Wiring Regulations Eighteenth Edition (as amended).
The Regulations apply to the design, erection and verification of electrical installations, and also additions and alterations to existing installations.
The assessments for this qualification are:
Learner will be assessed against this qualification by one 60 question on-screen multiple choice exam.
Grading for this qualification: Pass/Fail.
The learner's understanding of BS 7671 (as amended).
Employers have a competent staff member fully up to date with current regulations for the industry.
All class-based materials will be provided but you will need to provide a copy of BS7671:2022 and Onsite Guide.
BS 7671: IET Wiring Regulations Eighteenth Edition (as amended 2022).
This qualification will lead to employment in the industry of Electrical Installation or to further study/higher education, such as:
Level 3 NVQ Diploma in Installing Electrotechnical Systems and Equipment (Buildings, Structures and the Environment)
Level 3 Electrotechnical Qualification
Qualifications in environmental technology systems
Level 3 Award In the In-Service Inspections and Testing of Electrical Equipment (PAT)
Level 4 Award in the Design and Verification of Electrical Installations
Level 3 Inspection & Testing
For entry onto this qualification learners must be at least 16 years old.
There are no formal entry requirements for this qualification however, learners must have the potential to achieve all aspects of the qualification. In particular, learners should be able to demonstrate that they have the minimum levels of literacy and numerary required for the completion of the learning outcomes and the assessment.
Can I get help with fees?
Funding may be available to support your learning as an adult (aged 19+) studying at Dudley College. Check out the Financial Support guidance for more information.